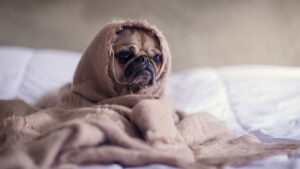 Something therapists hear a lot during the holidays is, "I thought I had processed my grief and was moving on. Then, the holidays came around, and I suddenly feel as bad as I did when I first lost them." If this sounds familiar, you are certainly not alone. Grief is not something you can just move through and be finished with. Instead, grief is an experience that can linger for years, and there will be moments throughout your life that make grief feel strong and present again. This includes the holidays, which can be very triggering for feelings of grief. In this blog, we discuss some ways to cope with and make space for grief as part of the holiday season.
Why Does Grief Increase During the Holidays?
Grief is centered around the things that we're missing out on – what we've lost. The holidays and the many traditions we maintain during this season can trigger feelings of loss and grief. Even if you lost a loved one years ago, you may find yourself feeling those deep wells of grief again when you have to consider things like:
Who will put the star on top of the Christmas tree with dad gone?
Who's going to sing the prayers as we light the menorah now that grandma's gone?
Should we even have pumpkin pie this year since mom's not here to make it?
Why should I even bother to decorate or keep up traditions without my loved one?
How can we even do Christmas dinner this year without our aunt to make the turkey?
The loss of any loved one will linger, and we can be reminded of them at any time. However, the holidays can be especially difficult as memories and reminders of loved ones seem to be everywhere this time of year. For that reason, feelings of grief are often stronger at this time of the year. Even seeing other people celebrate with their dad, mom, brother, aunt, or other loved one can remind you of what you're missing.
Tips for Coping with Holiday Grief
Coping with grief starts with acknowledgement. Acknowledging that the holiday will be triggering for grief is an important initial step. If you can accept that your grief will likely be triggered, you can start to plan ahead to manage it. This gives you time to build a support system, anticipate specific holiday traditions that may be particularly triggering, and discuss changing holiday events that may be overwhelming. Some additional tips for coping with increased feelings of grief during the holidays include:
Spend more time with loved ones. This can help to deemphasize the feelings of loss and grief.
Don't cancel all your holiday plans. Even if you would rather be alone or avoid potential triggers, this can actually make holiday grief more intense. For this reason, it's important to stick with some of your holiday traditions. Feel the grief and sadness and lean on your other loved ones for support.
In general, don't suppress your feelings. Allow and accept all feelings. Grief. Joy. Sadness. Anger. Jealousy. We assign certain emotions as good or bad, but truthfully, all of our emotions are valid. They tell us important truths about ourselves, so listen to your feelings and the messages they send.
Ensure your expectations of yourself and others are realistic. You can only do what you can, and it's okay to say you can't do something. Give yourself grace. Try to engage in your holiday traditions, but don't feel obligated to do it all.
Practice good self-care. Do all the basics (eat, drink water, sleep, exercise), but you may also want to add a little extra self-care. Try meditation or yoga to alleviate stress and help you stay present, avoiding giving in entirely to grief.
Create new traditions. If old traditions are painful or trigger grief, introduce new traditions to your holiday routine.
Bonus Tip – Talk to a Therapist
One final recommendation when it comes to coping with grief during the holidays – talk to a professional. A therapist can help you understand why the holidays are triggering grief, and they can partner with you in developing new strategies and skills to cope with feelings of grief. If you live in the Wilmington, NC area and would like to work with a therapist, the LMV Counseling team would love to hear from you. Getting started working with our team is easy. Just give us a call at (910) 210-6160 or complete our online scheduling request form.