It is a courageous decision to enter into therapy and seek help.  Often, people put off coming to counseling until they absolutely have to get help.  This means that by the time the door closes in the therapy office, you're ready to spill about everything that has been going on and upsetting you.  We want to help you learn a little bit about the process and what you can expect.  For many people, this helps calm their fears and anxieties about getting started in therapy with LMV Counseling.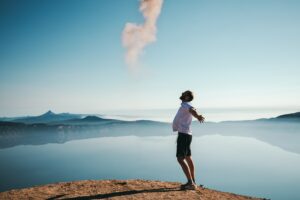 Before the Therapy Session
So you've made the decision to start counseling. Yay! Congratulations! This is a huge step and one that can be life changing.  You've likely talked to friends, browsed the internet or talked to your physician about the best counselor for you.  You make the decision to reach out to LMV Counseling get started.  There are several ways you can contact LMV Counseling depending on what is most convenient for you.  You can:
Call us at 910-210-6160
Fill out an online inquiry form

Schedule

a time for us to call you
Have your provider fax a referral to 910-210-2033
We are happy to accommodate you with which ever form of communication works best for you.  Some people prefer communicating via phone and some prefer email.  You let us know.  Head's up- email is not protected by HIPAA and information transmitted through email (unless encrypted) can be read by email servers, companies, or hacked.  Please keep this in mind if you are choosing to communicate with us via email. We want you to know your rights and feel comfortable with the form of communication you prefer.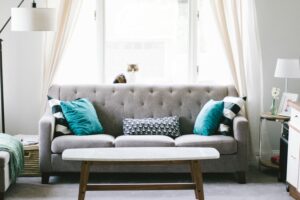 You've Booked an Appointment
Once you've set an appointment with one of our trusted therapists, you will be sent two emails.  One is from our medical records system, Theranest, asking you to fill out some intake paperwork.  The second is an email with a confirming your appointment, verification of benefits from your insurance company (meaning how much your copay will be if you're using insurance), and a link to a video to walk you through completing the online paperwork.
The online paperwork needs to be completed PRIOR to your first appointment.  The intake paperwork includes:
Informed consent
Office policies and procedures
Insurance information
Credit card authorization
Most importantly, information about you and the symptoms you're experiencing
If you have difficulty completing this we have several ways for you to receive assistance.  In the welcome email from us, there is a link to a video to help walk you through how to complete the online paperwork.
Benefit check disclaimer: While we try to be as accurate as possible when verifying benefits, your fees may change depending on your eligibility and benefits during the date of your sessions.  We obtain an estimate and we won't know your exact fee until we bill your insurance and get your explanation of benefits back from your insurance company.  You are also encouraged to call the number on the back of your card and ask your member representative about your 'mental health, outpatient, office visit benefits.' LMV Counseling cannot guarantee any insurance coverage or reimbursement.  Please be aware you are responsible for the balance that your insurance does not cover.
The Day is Here!
Try to relax and reassure yourself that you have made the right decision. It is normal for people to question whether they are ready to talk about the tough stuff they've been avoiding.  Some people report they are actually excited to get started in therapy.
Your First Session
Come on in, grab a cup of coffee, and make yourself comfortable.
"Housekeeping"
During the first session, your therapist will review the "housekeeping" procedures.  Your therapist will cover the basics- like our no show/late cancellation fee, limits of confidentiality, and how to cancel or reschedule appointments. This is the basic stuff that helps shape your experience along the way.  We encourage you to ask questions about our policies and your confidentiality.  We want everything to be as transparent as possible and for you to feel comfortable.
Your therapist may ask if you would like to involve anyone in treatment.  You can sign a release of information and give LMV Counseling permission to disclose your private health information if you'd like.  Many people sign consents for their physicians, particularly if they are being prescribed a psychiatric medication.  It is helpful for our therapists to openly discuss your progress with your psychiatric provider.  We are on your team!  Others find it helpful to sign consent for family members who will be involved in treatment (like couples counseling or family counseling) or for family members that will be cancelling or rescheduling appointments (for example if you're going through cancer treatment and don't feel up to calling, your partner can call for you).
Getting to Know You
After the "housekeeping" procedures are covered, your therapist is going to ask you a lot of questions.  They will likely ask about the current challenges you've been having with your mental health, past challenges with mental health, your strengths, your medical history, your current stressors, and your family (family by blood or by choice).  Your therapist will also likely ask about your substance use, including but not limited to alcohol, nicotine, marijuana and other drugs.  This information helps your therapist learn about you, your experiences, and begin to shape the direction of treatment.  They'll ask you things like, "what are you hoping to get out of this experience?" or "what would you like to see different in your life?"  The first session will not solve all your problems.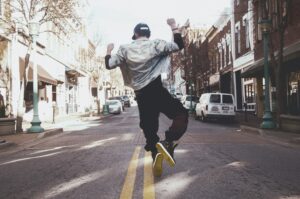 At the end of the first session, you'll book the next session with your therapist and your card on file will be charged for payment for the service.  Many people find it beneficial to start off therapy once weekly and then as they start to feel better, back off to every other week.  Our therapists encourage you to book these sessions ahead of time.  If possible, scheduling the same day and time appointment will help you automate your therapy sessions.  For example, you know every Monday at 2 pm you have an appointment with Lillian. You can structure your time to accommodate this.
After the Session
People have mixed reactions after their first session and this is normal.  Some feel confident and hopeful.  Others feel more confused than when they walked into the room.  Any of these reactions are normal and try to accept them.  However, try not to run away. Make the commitment to yourself that you will stick through therapy.  Change is hard and uncomfortable.  You've just taken the first steps to making a change.  Feeling some discomfort is part of the change process.  Hang in there and you'll see the benefits from therapy soon.  You'll discover things about yourself and patterns that are not helpful in your life.
What happens if I don't think my therapist is a good fit?
This happens! Our goal at LMV Counseling is to find the best fit for you.  Please give us a call and our assistant will get you with another counselor that may be a better fit.  Please don't be shy.  We do our best to match you with the best fit when you schedule, but sometimes it takes another counselor and that's okay.  Our goal is to come alongside you and be your partner and advocate in helping you feel better.  Our therapists do not take it personally if you decide to move to a different therapist.
Congratulations! You are on the path of increasing your calm, feeling centered, and opening yourself up to love.  We are here to help and please don't hesitate to reach out.  Let's get you started.