It can be overwhelming to find support for your metal health. From online companies, local counseling centers, and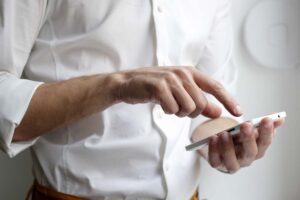 technology-assisted apps it can be a lot to digest. We've cut through the noise for you! We're recommending our favorite apps for smartphones and we'll tell you why.
Best for: Meditation, Guided Imagery, Calming
This app has a free and paid option. It offers a wide range of prerecorded meditations. You can search based on topic, time length, or practitioner. The app offers live meditations you can join in on, as well as lectures you can listen to. The timer that is available for meditation is customizable. You can choose the length of time you'd like to meditate and what sounds you'd like to hear in the background. The interface of this app helps entering into a meditation practice easy. We recommend setting your phone to Do Not Disturb mode while meditating.
Best for: Tracking moods & mental health check ins
It's easy to go throughout your day and forget about caring for your mental health. EMoods makes it easy to check in with your moods and emotions. The detailed data helps you to gain insight into triggers and patterns that are no longer serving you. It can also help enhance your therapy and doctor's visits by sharing this information with your provider.
Best for: Actively working on improving your mental health
This app packs a punch for setting goals and improving your mental health. The tools on this app are meant to build your resilience and mental health muscles. The questionnaire helps determine the severity of your symptoms and suggests resources to help deepen your understanding of those symptoms. We really like the tool that assists you in learning to dispute negative thoughts. This can be a time-consuming app and does take effort to reach your goals. We recommend using this app if you're highly motivated to improve your mental health.
Best for: PTSD & Trauma Recovery
PTSD Coach was developed by the Veterans Administration and is geared toward veterans. However, this app has a basic layout that makes it easy to learn skills to regulate your system from stress. We like the combination of tools and education about PTSD within the app. You can try the different tools and create a customized "favorite" list. This list is great as a quick place to go to when feeling overwhelmed.
Best for: Connecting with others who are going through the same challenges
Sanvello is similar to many other apps in that it provides guided meditations, suggestions for challenging negative thoughts, and tips for improving your mental health. We like that Sanvello has a community feature. Within the app, you can connect to a "community" based on a topic you'd like support on. It can often be isolating when dealing with mental health challenges. Example of community groups include caregiver support, Black Lives Matter, heartbreak, and work stress. There is the option to upgrade to a paid version to include coaching and therapy. We cannot attest to the quality of those services.
Best for: Active LMV Counseling clients who want to improve their mental health through data tracking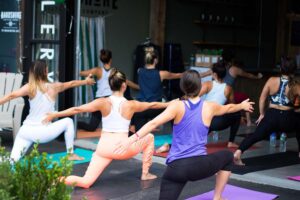 Blueprint is an app that connects you to your therapist at LMV Counseling. Your therapist chooses assessments to send your way to customize your treatment to you. They'll monitor your progress and adjust therapeutic interventions based on the data you provide. These measurements help provide a mental health temperature check throughout the therapy process. We've found it to be invaluable to our clients. Our clients are finding relief sooner and gaining insight about their own mental health triggers and patterns.
These apps have made improving your mental health easy and accessible. Give it a try and let us know what you think! For some, self help tools may not be enough to manage mental health symptoms. That's okay. Sometimes we need a guide to help improve of mental health. That's where a licensed therapist comes in. We can help. Get started now.