The pandemic has changed many things about how we live our lives. One of the things that may be for the better is the increase in the number of people who are seeking therapy to support them in processing these difficult emotions and experiences. In this blog, we're going to take a look at some of the many changes in mental health post-pandemic.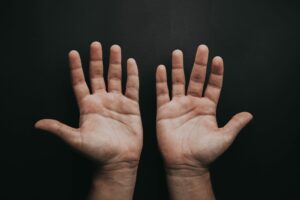 What Are the Stats?
As early as the summer of 2020, studies were being conducted about the state of mental health during the pandemic. One of the most often cited is the Morbidity and Mortality Weekly Report from June of 2020. Even that early on in the pandemic, researchers recognized a rising number of cases of mental health concerns, substance use disorders, and suicidal ideation. Here are some of the statistics reported:
40.9% of respondents said they experienced symptoms of depression, anxiety, and other mental or behavioral health diagnoses
Substance use disorder or increased dependence was reported by 13.3% of respondents
10.7% of respondents reported considering suicide within the past month
As many as 26.3% reported experiencing trauma triggers related to the pandemic
Disturbingly, these statistics are higher among young people and minority groups. While these numbers tell a troubling story of mental health and pandemic, one of the positives displayed in this survey were the numbers of people who reported seeking therapy as part of their coping strategies. Specifically, the following numbers were reported:
88% sought treatment for post-traumatic stress disorder (PTSD)
72.7% sought treatment for anxiety
68.8% sought treatment for depression
Is Post-Pandemic Mental Health Better?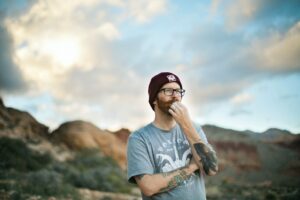 A study in April of 2022 conducted by Mental Health America as part of an online screening program showed a 500% increase in the number of people seeking online mental health resources from 2019 to 2021. The good news is these people were searching for support and resources. The bad news is that 76% of people engaging in the online screening process reported signs of mental health conditions like depression, anxiety, and PTSD. Suicidal ideation also showed significant increases from 2019 to the end of 2021, especially for teens, the LGBTQ+ community, and people of color particularly black Americans. It's clear people are continuing to struggle with mental health as well as continuing to seek support during their struggles.
A Surprising Impact on Post-Pandemic Mental Health
There are many sources of stress, depression, and other emotional and mental health concerns related to the pandemic that will come as no surprise, including feeling isolated, worrying about getting sick, grief related to the loss of loved ones, and stress due to job instability. One of the surprising things that has been impacting post-pandemic mental health is FONO or the Fear Of NOrmal. As life returns to some semblance of normal, people find themselves worrying about engaging with other people. Even things that used to be taken for granted like going to work, sharing a hug with a friend, or shaking someone's hand can all leave people feeling increased levels of stress and anxiety. Worrying about going out can leave people feeling isolated and lonely. While it may seem unlikely, FONO seems to be having an adverse impact on many lives.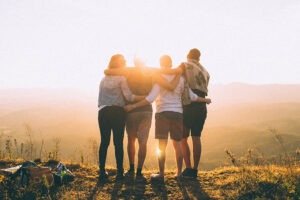 Can Therapy Help?
Therapy can be an essential aspect of achieving a greater sense of stability and feelings of fulfillment, satisfaction, and connection again in the post-pandemic world. We have all heard the phrase "new normal" countless times over the last few years, and against all the odds, we do seem to find a way to adjust to each new normal that presents itself. If you're struggling in the post-pandemic world to achieve a new normal, the LMV Counseling team is here to support you. Getting started is simple. Call us at (910) 210-6160 or take a few moments to complete our online scheduling request form.