How to Help After a Traumatic Event
Life happens.  Scary and upsetting events happen.  As loving friends and family members, you want to help those in your life that have been exposed to a traumatic event and may worry about post-traumatic stress disorder.  It's okay if you don't know what to say or how to say it when you have a friend or family member experience something awful.  First and most importantly, just know your presence and support through a difficult time can make all the difference.  Sometimes just sitting with another person in their pain and silently holding space to allow them to express their thoughts and emotions is incredibly healing.
Resourcing
Resourcing is a skill from positive psychology.  Resource are personal experiences that bring a person back to a time when they felt safe, happy, calm, joy, or a sense of well being.  Research shows that we are able to produce feel good neurotransmitters, like dopamine, just by thinking about past pleasant experiences or imagined pleasant experiences.  When trying to resource think about a person, place, animal, spiritual belief, a favorite sport, a scene in nature, a personal space of well being or anything that is uplifting and calm.  It can also be helpful to think about who or what helped the person or you through tough times or a scar and upsetting event.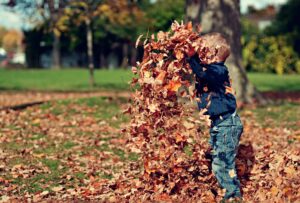 Try to start a conversation with your loved one about these memories.  Encourage them to notice the sensations connected to the memory or imagined event.  It is important to fill in the details of that event.  Really try to pull out the details of that image almost like they are painting a picture of the event or memory for you.  Ask them about the sounds, sights, and smells of the event.  As the person fills in the details of the event or memory, some strong emotions may come out.  Tears may come and that's okay.  Tears can be very healing. 
Here are some recommendations for guiding this conversation.  These are suggested from the Trauma Resource Institute.
Questions to bring feelings of hope, gratitude and relief:
Do you remember when help arrived?

Do you remember the moment you knew you survived?

Do you remember the moment you told your family/friend that your survived?
Questions to help a person remember their strength and courage:
What you have hard times in the past, what or who helped you through?

What helped you most during that time?
Questions to remind the person of the here and now:
Who or what is helping you the most now?

What's a time where you felt hope, strength or at peace?

Who is the person that makes you feel safe? If that's a person you could ask, what would they say to you right now?

Tell me something in life that doesn't suck right now.

How are you getting through?

What helps you feel more uplifted?
It's important to state taking charge of your health by increasing your self care.  Check out our guide on how therapists engage in self care.  You can even learn to manage your stress the way mentally healthy people do.  If you have difficulty managing your stress or think you might be suffering with post traumatic stress disorder, reach out to our trusted therapists for counseling in Wilmington, NC.  LMV Counseling specializes in the treatment of PTSD and stress.  We can help guide you through finding ways to track your sensations and learn to cope with the reactions. 
Information for this blog post was guided by the Community Resiliency Model (CRM).  You can learn more about CRM or find out about trainings in Wilmington, NC.