Having an attitude of gratitude is something you've probably seen stitched onto throw pillows or emblazoned on t-shirts, but years of therapy practice and research have proven that showing gratitude can actually improve a person's well being – no matter how cheesy it sounds. In this blog, we'll talk about exactly what gratitude is, how it spawned the thanksgiving tradition, and how making time for gratitude can improve our everyday lives.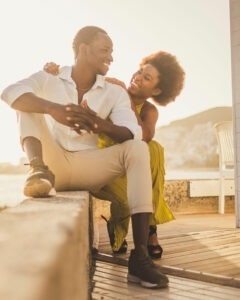 Gratitude is the feeling and acknowledgement of appreciation for things we receive and the good in our lives. This may be gratitude for the people in our lives. For our intrinsic character and gifts. For the many blessings we receive each day. On Thanksgiving, many people find themselves feeling increased gratitude for the ability to spend time with their loved ones. The idea of gratitude and the practice of days of Thanksgiving combine to create a lovely holiday tradition that calls members of families to share the things they are grateful for together as they share a meal.
The Thanksgiving Tradition
Thanksgiving is an English tradition. The English celebrated days of Thanksgiving as part of religious observation, giving thanks to god during times of prosperity. The first Thanksgiving in the U.S. happened in Plymouth in 1621, celebrating the breaking of a drought. In the centuries since this day of thanksgiving, the holiday has evolved. What began as a way of showing gratitude when things work out in our favor, has transformed itself into a secular holiday that asks us each to find something to show gratitude for. Whether the day is good or a struggle, Thanksgiving is a holiday celebrating gratitude itself.
The Powerful Benefits of Gratitude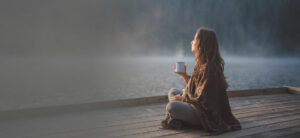 While many people don't think about Thanksgiving in the traditional sense anymore, countless research studies have proven that making time to give thanks can improve mood and overall wellbeing. Gratitude isn't about big moments. In the past, days of thanksgiving were only called when people received a large blessing like a hearty crop, a town untouched by illness, or the lifting of a drought. Today, Thanksgiving is celebrated at the same time each year, and it doesn't always come when we have something to be thankful for. This reminds us that gratitude is about showing appreciation for what we have rather than focusing on what else we want or need. Some of the research associated with gratitude has revealed the following benefits of gratitude:
25% of people who kept a gratitude journal reported improved quality of sleep
90% of people reported that expressing gratitude made them feel happy
A group of people who kept a daily gratitude journal reported a 10% increase in happiness
81% of employees say they would work harder if their employer showed more gratitude
Tips for Developing Gratitude
Cultivating gratitude in your daily life is a great way to improve emotional health and wellbeing, create stronger connections with your loved ones, and learn to find things to be thankful for on even the most difficult days. Here are some easy habits that can help you develop a greater sense of gratitude:
Keep a daily list of things you're grateful for. Try to find at least three things you're thankful for each day. You can write them down, share them with friends, or just try to think about them as you're going to sleep at night.
Write thank you notes. You probably don't have time to write thank you notes every day, but whether the attendant at the local gas station helped you check your oil level or your brother went out of his way to help you move a heavy piece of furniture, it never hurts to write a quick note to say thanks. Writing notes helps to make gratitude feel real, and it gives the person you express gratitude for something solid to hold onto.
Keep a gratitude journal. You don't need to write in this journal each day. Instead, maybe take some time once a week to write about specific things you're thankful for. Be as detailed as possible. How did the moment you're grateful for make you feel? Why was it important to you? How can you cultivate more of these moments or show your appreciation for them?
Consider therapy. Working with a therapist can help you to prioritize gratitude. A therapist can help you find things to be grateful for when you're struggling to see the good, and they can encourage you to continue working to achieve a deeper sense of gratitude.
Consider Working with a Therapist
If you want to make space for more gratitude, you need support during the holiday season, or you just want an objective person to talk to about what's going in your life, the LMV Counseling team would love to hear from you. When you're ready to get started, simply take a few moments to call our Wilmington, NC practice at (910) 210-6160 or complete our online form.